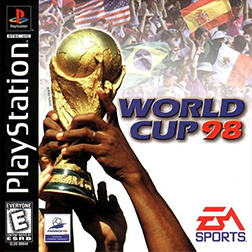 Artist
Song
Other games
Boymerang
Soul Beat Runna
Chumbawamba
Tubthumping
FIFA 98
Fluke
Absurd
Mighty Dub Katz Mix in Mat Hoffman's Pro BMX
The Wizard Of Oh
Terminal Intensity
Ricky Martin
La Copa de la Vida

(as France 98)

cover in Dance Dance Revolution Extreme 2
Youssou N'Dour ft. Axelle Red
Do You Mind If I Play

(as France 98)
Ad blocker interference detected!
Wikia is a free-to-use site that makes money from advertising. We have a modified experience for viewers using ad blockers

Wikia is not accessible if you've made further modifications. Remove the custom ad blocker rule(s) and the page will load as expected.