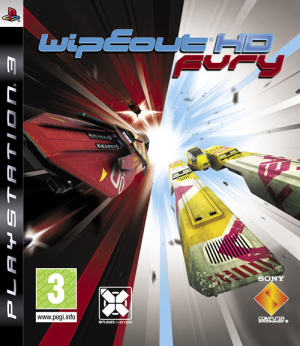 Artist
Song
Other games
Ed Rush, Optical & Matrix
Frontline
Wipeout Pulse
MoveYa! & Steve Lavers
Chemical
Wipeout Pulse
MIST
Smart Systems
Wipeout Pulse
DJ Fresh
X-Project (100% Pure mix)
Wipeout Pulse
Mason
Exceeder (Special Mix)
Wipeout Pulse
Booka Shade
Steady Rush
Wipeout Pulse
Kraftwerk
Aerodynamik (Alex Gopher & Etienne de Crecy Mix)
Wipeout Pulse
Noisia
Seven Stitches
Wipeout Pulse
Stanton Warriors
Tokyo
Wipeout Pulse
Noisia
Machine Gun
SSX
Fury DLC
Gingy
Swagger
Fury DLC
The Crystal Method
Acetone
Fury DLC
The Touch
Le Night Dominator
Fury DLC
Spector
Just Hiss
Fury DLC
Two Fingers
Marmite
Fury DLC
Ad blocker interference detected!
Wikia is a free-to-use site that makes money from advertising. We have a modified experience for viewers using ad blockers

Wikia is not accessible if you've made further modifications. Remove the custom ad blocker rule(s) and the page will load as expected.