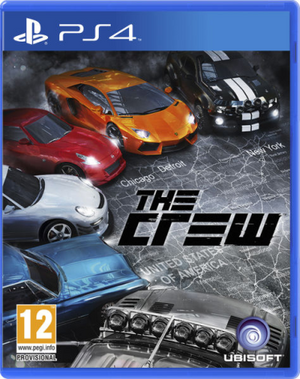 11FM
| Artist | Song | Other games |
| --- | --- | --- |
| American Princes | Auditorium | |
| Arctic Monkeys | Do I Wanna Know? | |
| Bloc Party | Octopus | |
| The Dead Weather | Treat Me Like Your Mother | Need for Speed: The Run |
| Eddie Floyd | Big Bird | Test Drive: Unlimited |
| Flash Lightnin' | Flash Lightnin' | |
| Hanni El Khatib | I Got a Thing | |
| Jinx | Forrest Gump | |
| The Heavy | How You Like Me Now | Driver: San Francisco, Forza Horizon 2, Borderlands 2 and Beats Mix in MLB 10: The Show |
| The Kills | Baby Says | |
| The Orwells | Mallrats | |
| Valient Thorr | Double Crossed | |
| We Cry Diamonds | I Like It | |
| We Were Promised Jetpacks | Quiet Little Voices | |
| Kyuss | Demon Cleaner | |
8-Radio
K-Beef
| Artist | Song | Other games |
| --- | --- | --- |
| M.O.P | Ante Up (Robbin Hoodz Theory) | Midnight Club 3 DUB Edition, Def Jam: Icon |
| Mos Def | Quiet Dog Bite Hard | Saints Row: The Third |
| Nocando | Hurry Up And Wait | |
| Black Milk | Deadly Medley | |
| Nas | Nasty | |
| Clipse | Popular Demand (Popeyes) | |
| Baby | What Happened to That Boy | |
| Busdriver | Werner Herzog | |
| Black Milk | Black & Brown | |
| Boldy James | One of One | |
| Poirier | Wha-la-la-leng | |
| J Dilla | Dillatroit | |
| Kutt Calhoun | Self Preservation | |
| N.O.R.E. | Slimefather | |
| Public Enemy | Get Up Stand Up | |
| Tech N9ne | Dwamn | |
Koda Boom
| Artist | Song | Other games |
| --- | --- | --- |
| The Glitch Mob | Animus Vox | |
| Autoerotique | Asphyxiation | |
| Sonic C | Hades | |
| Funkin Matt | Mad | |
| Disclosure | When a Fire Starts to Burn | |
| Jacob Plant | Take it Up | |
| A-Trak | Landline (feat. GTA) | |
| Power Glove | Sloan's Assault | Far Cry 3: Blood Dragon |
| Power Glove | Power Core | Far Cry 3: Blood Dragon |
| Power Glove | Resurrection | Far Cry 3: Blood Dragon |
| Carpenter Brut | Le Perv | Hotline Miami II : Wrong Number |
| Cosmos70 | Hang Song | |
| Foxsky | The Whip (Vass Remix) | |
| Gent & Jawns | Bugoff | |
| The Toxic Avenger | Angst Two | |
| Glass Candy | Digital Versicolor | |
| Mr.Magnetik | Remanence | Junior remix in Forza Horizon |
Brokemogul
Mix of some songs from Koda Boom & K-Beef.
Trailers
Artist
Song
Notes
Other
The Glitch Mob
Warrior Concerto
E3 2013 - Announcement Trailer
Death From Above 1979
Trainwreck 1979
XFINITY Speed Challenge TV Spot
Oliver Tank
Last Night I Heard Everything in Slow Motion
Coast To Coast Trailer - E3 2014
Dorothy
After Midnight
Playground Trailer
Andy C feat. Fiora
Heartbeat Loud (The Crew Remix)
Exclusive
The Shoes
Time to Dance (Sebastian Remix)
Social Trailer
Bite The Buffalo
Riding The Sun
Season Pass Trailer
Joseph Trapanese
Heavy As A Feather
Launch Trailer
Ad blocker interference detected!
Wikia is a free-to-use site that makes money from advertising. We have a modified experience for viewers using ad blockers

Wikia is not accessible if you've made further modifications. Remove the custom ad blocker rule(s) and the page will load as expected.