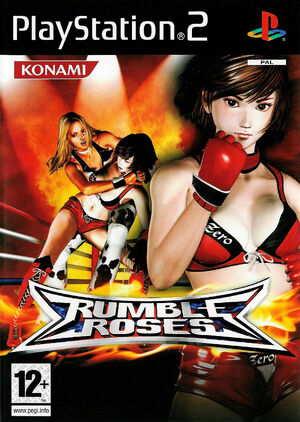 Artist
Song
Theme For
Other games
Rumble Roses Project ft. Teresa James
Yankee Rose
Dixie Clemets
original in GTA Vice City
The Killer Barbies
Have Some Fun
Candy Cane
Sota Fujimori ft. Yoshiko
Look At The Sky
Reiko Hinomoto
Akira Yamaoka
Pluck The Roses!
Evil Rose
Akira Yamaoka
I'm Too Virtuous
Miss Spencer
Sota Fujimori
Whip Me Hard!
Mistress Spencer
Becky
B.E.C.K.Y.
Becky
Yuka Kawahara
Junction Rainy Blue
Rowdy Reiko
Yuka Watanabe
The Spirit Hawk
Aigle
Chuji Nagoka
The Imperial Carnival
Killer Khan
Michiru Yamane
The Thorn of Justice
Noble Rose
Ayice
Summer Memories
Makoto Aihara
Mutsuhiko Izumi
Dice Away
Sgt. Clemets
DJ Nagureo
Keep on Liftin'
Anesthesia
Aisha
Fate
Aisha
Aisha
No More
Showbiz & Sista A
Sota Fujimori
The Cutter
Dr. Cutter & Dr. Anesthesia
Sota Fujimori
THE MECH;MOTHER
Lady X & Lady X Substance
Michiru Yamane
Immortal Revenger
Judgement & Yasha
DJ TAKA
The Shadow Appears
Bloody Shadow & Benikage
Des-ROW
The Bitter Road
The Black Belt Demon & The BBD
Ad blocker interference detected!
Wikia is a free-to-use site that makes money from advertising. We have a modified experience for viewers using ad blockers

Wikia is not accessible if you've made further modifications. Remove the custom ad blocker rule(s) and the page will load as expected.