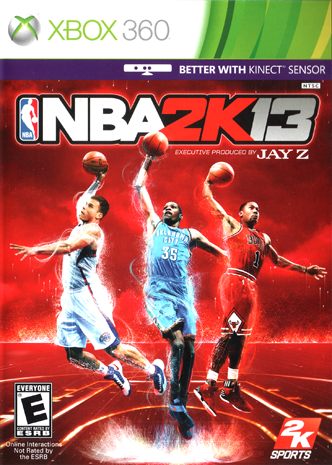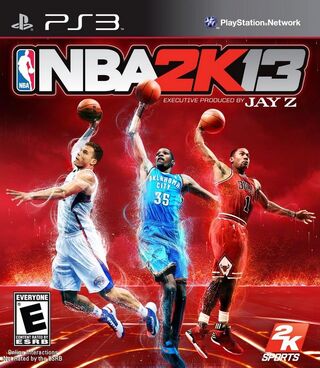 | Artist | Song | Other games |
| --- | --- | --- |
| Jay-Z ft. Kanye West & Rihanna | Run This Town | |
| Jay-Z | Pump It Up (Freestyle) | original by Joe Budden in Madden NFL 04 |
| Jay-Z | The Bounce | |
| Jay-Z | On To The Next One | |
| Jay-Z | Public Service Announcement (Interlude) | |
| Jay-Z | H.A.M. (Instrumental) | |
| Kanye West | Amazing | NBA 2K10, NBA Baller Beats |
| Kanye West ft. Nas & Really Doe | We Major | |
| Kanye West ft. Big Sean, Pusha T, 2 Chainz | Mercy | |
| The Hours | Ali In The Jungle | FIFA 08 |
| Too Short | Blow the Whistle | The Hip Hop Dance Experience |
| Eric B. & Rakim | I Ain't No Joke | Saints Row |
| Phoenix | 1901 | Forza Horizon, NHL 2K10, Test Drive: Unlimited 2, APB |
| Puff Daddy & the Family ft. Notorious B.I.G. & Busta Rhymes | Victory | Fight Night, NBA 2K18 |
| Daft Punk | Around The World | Dance Central 3, DJ Hero |
| Santigold | Shove It ft. Spank Rock | NBA 2K16; Three 6 Mafia remix in Fight Night Round 4 |
| The Dirty Projectors | Stillness Is The Move | |
| Nas | The World Is Yours | Tony Hawk's Underground |
| Coldplay | Viva La Vida | Dance Dance Revolution Hottest Party 3, Rock Band (DLC) |
| Roy Ayers | We Live in Brooklyn, Baby | |
| Justice | Stress | |
| U2 | Elevation | |
| Mobb Deep | Shook Ones, Pt. II | See Here |
| Meek Mill | Ima Boss (Instrumental) | |
Benefits of 2K13Edit
The game features both the 1992 Dream Team and the 2012 USA Olympic Team.(You can play as both teams to determine which is the greatest of all time)
NBA 2K13 has the same legends as 2K12(Jordan, Bird, Magic, West, Russell, Wilt, Mailman, Ewing, Hakeem, Pippen,Isiah, Oscar and Stockton)but it added Allen Iverson and Shaquille O'Neal to the legends roster(they removed Julius Erving and Kareem Abdul-Jabbar for reasons that remain unclear).
You can make your own sneakers on 2K13 via the Shoe Creator, with Nike, Adidas, Air Jordan, Reebok, Spalding, Converse and Under Armour available to create and edit.
NBA 2K13 also made Signature Skills for each player to individualize them and highlight their skill sets.
The game also has MyTeam mode, which is based on the idea of having a virtual basketball card team that is available for use in-game. The cards are ranked upon multiple in-game skills with "letter" grades.
You can edit player ratings to make them better or worse, depending on your opinion of them.