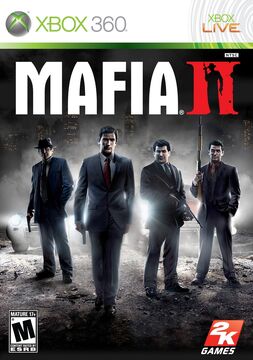 Artist
Song
Other Games
Al Hibbler
After the Lights Go Down Low
Count Every Star
The Ames Brothers
My Bonnie Lassie
The Andrew Sisters
Boogie Woogie Bugle Boy
Straighten Up and Fly Right
Strip Polka
There'll Be a Hot Time in the Town of Berlin
Victory Polka
Barrett Strong
Money (That's What I Want)
Benny Goodman
Sing, Sing, Sing 3:00 minutes
The Big Bands Moonglow
Java
Bill Haley & His Comets
Rock Around the Clock
Billy Merman
900 Miles
Springtime in Monaco
Bing Crosby
By The Light Of The Silvery Moon
I Haven't Time To Be A Millionaire
I've Got A Pocketful Of Dreams
Pennies From Heaven
The Pessimistic Character
Bo Diddley
Bo Diddley
Who Do You Love
Buddy Holly
Not Fade Away
Rave On
That'll Be The Day
Cab Calloway
Everybody Eats When They Come to My House
Happy Feet
The Cadillacs
Speedoo
The Champs
Tequila
The Chantels
Maybe
The Chordettes
Mr Sandman
Chuck Berry
Nadine
No Particular Place To Go
The Coasters
Framed
One Kiss Led to Another / Brazil
The Crew Cuts
Sh-Boom
Danny & The Juniors
At The Hop
Dave Appell
Ooh Baby Ooh
Dean Martin
Ain't That A Kick in the Head
Let It Snow
Return To Me
That's Amore
Dinah Shore
Baby It's Cold Outside
Dixon Flloyd
That'll Get It
Django Reinhardt
Belleville
You're Driving Me Crazy
Doris Day
Makin' Whoopee
The Drifters
Honey Love
Duane Eddy
Cannonball
Forty Miles Of Bad Road
Movin' N' Groovin'
Rebel Rouser
Duke Ellington
It Don't Mean A Thing
Eddie Cochran
Summertime Blues
C'mon Everybody
Edwards, Cliff and His Hot Combination
Good Little Bad Little You
The Everly Brothers
All I Have To Do Is Dream
Fats Domino
Ain't That A Shame
The Fat Man
The Five Keys
Ling Ting Tong
The Five Satins
In The Still Of The Night
The Fleetwoods
Come Softly To Me
Frankie Laine
Jezebel
Frankie Lymon & The Teenagers
Why Do Fools Fall In Love
Frankie Trumbauer & His Orchestra
Clarinet Marmalade
Riverboat Shuffle
The Gaylords
Chow Mein
Hal Singer
Rock Around The Clock Singer
Howlin' Wolf
Smokestack Lightnin'
Ike Carpenter Orchestra
Pachuko Hop
The Ink Spots
The Best Things In Life Are Free
Jack McVea
Inflation Blues
Jackie Wilson
Rags To Riches
Jimmy Breedlove
My Guardian Angel
Joe Venuti & Eddie Lang
Beatin' The Dog
Goin' Places
Stringing The Blues
John Lee Hooker
Boom Boom
Johnny Dodds' Black Bottom Stompers
Come On And Stomp Stomp Stomp
Kay Kyser
Praise The Lord And Pass The Ammunition
Les Baxter
Auf Wiederseh'n, Sweetheart
Lester Williams
I Can't Lose With The Stuff I Use
Little Richard
Keep A Knockin'
Long Tall Sally
Lucille
Louis Jordan & His Tympany Five
Caldonia Boogie
Friendship
G.I. Jive
Open The Door Richard
Ration Blues
That Chick's Too Young To Fry
What's The Use Of Getting Sober (When You Gonna Get Drunk Again)
Louis Prima
Che La Luna
Oh Marie
Pennies From Heaven
The Closer To The Bone
When You're Smiling
The Monotones
Book Of Love
Muddy Waters
Got My Mojo Working
Peetie Wheatstraw
Gangster's Blues
Peggy Lee
Happiness is a Thing Called Joe
Why Don't You Do Right
Perez Prado
The Peanut Vendor
Reg Owen Orchestra
Manhattan Spiritual
Richie Valens
Come On Let's Go
Ricky Nelson
Stood Up
Ritchie Valens
Donna
Rosemary Clooney
Mambo Italiano
Roy Hamilton
Don't Let Go
You Can Have Her
Rusty Draper
Held For Questioning
Sam Butera & The Witnesses
Let The Good Times Roll
Sandy Nelson
Teen Beat
Screamin' Jay Hawkins
I Put A Spell On You
Tommy Dorsey
The Dipsy Doodle
Varetta Dillard
Mercy Mr. Percy
Ad blocker interference detected!
Wikia is a free-to-use site that makes money from advertising. We have a modified experience for viewers using ad blockers

Wikia is not accessible if you've made further modifications. Remove the custom ad blocker rule(s) and the page will load as expected.