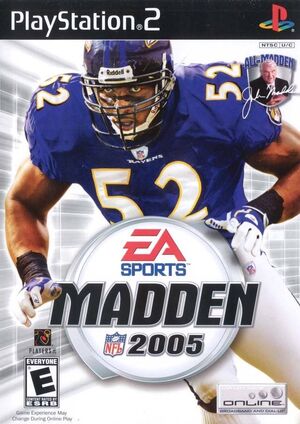 Artist
Song
Other games
Alter Bridge
Open Your Eyes
Chevelle
Clincher
Guitar Hero Live
The D.O.C. vs. Earshot
The Madden Re-Match - [It's Funky Enough vs. Wait]
originals in GTA San Andreas, True Crime: Streets of LA
Earshot
Wait
MX vs ATV: Unleashed
Faith No More
From Out of Nowhere
NHL 05
Franz Ferdinand
Take Me Out
NHL 05, Shaun White: Skateboarding, Manchester United Soccer 2005, Guitar Hero, Dance Dance Revolution Universe 2, Just Dance 2, Singstar Pop
Green Day
American Idiot
Guitar Hero Live, Green Day Rock Band
Hazen Street
Fool the World
NHL 05
The Hives
Two-Timing Touch and Broken Bones
MotoGP 06
Hoobastank
Same Direction
Test Drive: Eve of Destruction
Jazze Pha
Da Heavy Hittas
JR Ewing
Time to Get Dirty
Midtown
Give It Up
Burnout 3: Takedown
The Mooney Suzuki
Alive & Amplified
Shaun White: Snowboarding, ATV Offroad Fury 3
New Found Glory
This Disaster
Ozomatli
Saturday Night
MX vs ATV: Unleashed, Sleeping Dogs, Dance Dance Revolution Universe
Strata
Piece by Piece
will.i.am
Go!
NBA Live 05
Wylde Bunch
Last Day of School
Yung Wun
Tear It Up (feat. DMX, David Banner & Lil' Flip)

[only on consoles]

NFL Street 2
Yung Wun
Yung Wun Anthem
Z-Trip
Listen to the DJ [feat. Soup of Jurassic 5]
Ad blocker interference detected!
Wikia is a free-to-use site that makes money from advertising. We have a modified experience for viewers using ad blockers

Wikia is not accessible if you've made further modifications. Remove the custom ad blocker rule(s) and the page will load as expected.