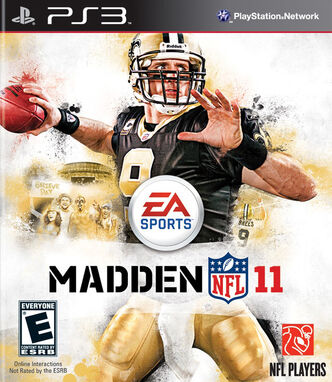 Artist
Song
Other games
AC/DC
Thunderstruck
Archie Eversole
We Ready
Blur
Song 2
Madden NFL 25, FIFA 98, Saints Row IV
Bush
Machinehead
Saints Row: The Third, Rocksmith 2014
Guns N' Roses
Welcome to the Jungle
GTA San Andreas, Madden NFL 25
Kevin Rudolf ft. Lil' Wayne
Let It Rock
Dance Central 2 (DLC), Dance Paradise
Kiss
Rock And Roll All Nite
Tony Hawk's Underground, Shaun White: Skateboarding
Ozzy Osbourne
Let Me Hear You Scream
Ozzy Osbourne
Crazy Train
Guitar Hero World Tour
The Hives
Tick Tick Boom
Madden NFL 08, MotorStorm Arctic Edge, Forza Motorsport 3, APB, intro of NCAA Football 10
Todd Rundgren
Bang the Drum
Ying Yang Twins ft. Homebwoi
Halftime
Gary Glitter
Rock N Roll Part 2 (cover)
Queen
We Will Rock You (cover)
Madden NFL 13
Joe Satriani
Crowd Chant (cover)
NHL 2K9
Zombie Nation
Kernkraft 400 (cover)
Stadium Chant Mix in Madden NFL 15, Madden NFL 13, NHL 13, NHL Hitz Pro
Ad blocker interference detected!
Wikia is a free-to-use site that makes money from advertising. We have a modified experience for viewers using ad blockers

Wikia is not accessible if you've made further modifications. Remove the custom ad blocker rule(s) and the page will load as expected.