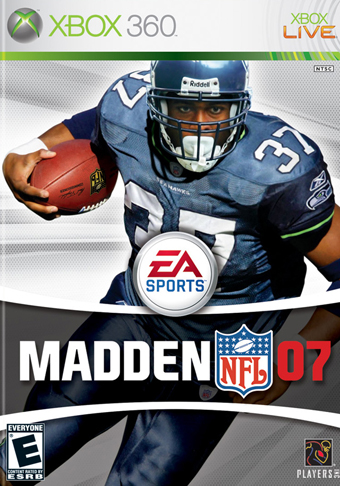 Artist
Song
Other games
30 Seconds to Mars
Battle Of One
AFI
Summer Shudder
Al Fatz
Came Down
Anti-Flag
This Is The End (For You My Friend)
Atreyu
Ex's and Oh's
Audioslave
Revelations
Bishop Lamont ft. Chevy Jones
The Best
Cartel
Say Anything (Else)
Amped 3
Cord
Go Either Way
Damone
Out Here All Night
Tony Hawk's Downhill Jam, ATV Offroad Fury 4
Dashboard Confessional
Reason To Believe
Dynamite MC
Bounce
Need For Speed Carbon
Feezy 350
Playa What
Glasses Malone
Right Now
Hit the Lights
Until We Get Caught
Keane
Is It Any Wonder?
Tall Paul Remix in Dance Dance Revolution Universe 2
Less Than Jake
A Still Life Franchise
Lupe Fiasco ft. Jonah Matranga
The Instrumental
Matchbook Romance
Monsters
Omnisoul (now known as The Crash Motive)
Not Giving Up
Rise Against
Drones
Riverboat Gamblers
On Again Off Again
Sam Spence (NFL Films)
(Various Orchestral Songs)
Saves the Day
Head For The Hills
Shorty Da Kid
Get Loose
Spank Rock
Backyard Betty
Sparta
Future Needs (later renamed "Taking Back Control")
Taking Back Sunday
Spin
The Panic Channel
Teahouse Of The Spirits
The Pink Spiders
Easy Way Out
The Rapture
Whoo! Alright-Yeah... Uh Huh
The Red Jumpsuit Apparatus
In Fate's Hands
The Sleeping
Don't Hold Back
Trae
Real Talk
Underoath
You're Ever So Inviting
Wolfmother
Woman
MotorStorm, Major League Baseball 2K7, Tony Hawk's Project 8, Pure, Saints Row 2, remix in Juiced 2: Hot Import Nights
Ad blocker interference detected!
Wikia is a free-to-use site that makes money from advertising. We have a modified experience for viewers using ad blockers

Wikia is not accessible if you've made further modifications. Remove the custom ad blocker rule(s) and the page will load as expected.