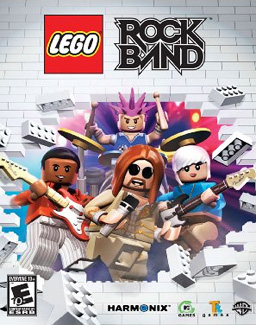 Artist
Song
Other games
The All-American Rejects
Swing, Swing
Playboy: The Mansion, MVP Baseball 2003
Amy Winehouse
F Me Pumps
The Automatic
Monster
FIFA 08
Blink 182
Aliens Exist
Blur
Song 2
Bon Jovi
You Give Love a Bad Name
Boys Like Girls
Thunder
Bryan Adams
Summer of '69
Carl Douglas
Kung Fu Fighting
Just Dance 2 (DLC) and Everybody Dance, cover in Boogie
The Coral
Dreaming of You
Counting Crows
Accidentally In Love
David Bowie
Let's Dance
DJ Hero, Dance Dance Revolution SuperNOVA, Band Hero
Elton John
Crocodile Rock
Europe
The Final Countdown
NHL 11, Major League Baseball 2K9 , Just Dance 4, Saints Row 2, Metal Gear Solid V: The Phantom Pain, Kinect Sports: Season 2
Everlife
Real Wild Child
Foo Fighters
Breakout
Good Charlotte
Girls & Boys
The Hives
Tick Tick Boom
Iggy Pop
The Passenger
Mat Hoffman's Pro BMX 2
Incubus
Dig
Jackson 5
I Want You Back
DJ Hero, Just Dance 2, Karaoke Revolution (2009), Sing Party, Karaoke Revolution (2009), Karaoke Revolution (Xbox), Karaoke Revolution (2009), Pop'n'music, Singstar (DLC), Boogie, Tap Tap Revenge 3; cover in Boogie; Z-Trip Remix in NBA Street Homecourt
The Jimi Hendrix Experience
Fire
Fantasia: Music Evolved
Kaiser Chiefs
Ruby
Project Gotham Racing 4, Pro Evolution Soccer 10
Katrina & The Waves
Walking on Sunshine
by Jump5 in MC Groovz Dance Craze; cover in Karaoke Revolution Presents American Idol Encore, Dance Dance Revolution Hottest Party 2 and Walk It Out!
King Missile
Detachable
The Kooks
Naive
Band Hero
Korn
Word Up!
Original by Cameo in NBA Jam (2003), DJ Hero, Dance Central (DLC)
KT Tunstall
Suddenly I See
Dance Dance Revolution SuperNOVA 2, Thrillville
Lostprophets
Rooftops (A Liberation Broadcast)
Guitar Hero: World Tour
P!nk
So What
Just Dance 4, Dance Dance Revolution Hottest Party 3
The Police
Every Little Thing She Does is Magic
The Primitives
Crash
Queen
We Are the Champions
Rocksmith 2014
Queen
We Will Rock You
Pro Evolution Soccer 16, DJ Hero
Rascal Flatts
Life is a Highway
cover in Karaoke Revolution Presents American Idol Encore 2
Ray Parker, Jr.
Ghostbusters
Just Dance 2014, jukebeat
Razorlight
Stumble and Fall
Spin Doctors
Two Princes
Singstar 90s, Band Hero (DS)
Spinal Tap
Short & Sweet
Steve Harley & Cockney Rebel
Make Me Smile (Come Up and See Me)
Sum 41
In Too Deep
Tap Tap Revenge 4
Supergrass
Grace
T-Rex
Ride a White Swan
Tom Petty
Free Fallin'
Vampire Weekend
A-Punk
Just Dance 2
We the Kings
Check Yes Juliet
The Zutons
Valerie
Ad blocker interference detected!
Wikia is a free-to-use site that makes money from advertising. We have a modified experience for viewers using ad blockers

Wikia is not accessible if you've made further modifications. Remove the custom ad blocker rule(s) and the page will load as expected.